Commercial and Residential Storage
ABLE STORAGE has a special Commercial agreement program for all of our business customers. Commercial customers can choose between the traditional month-to-month agreement or up to a one-year agreement. There are several services that we offer exclusively for our Commercial Businesses. We have qualified Commercial Storage Consultants to assist you in making the right decision. They can explain our benefits, recommend a size, and help determine your needs. We know getting the right self storage for your business is important and understand that it can take valuable time. We take a personal interest in making your business self storage and moving needs easy. Stop in today to see our "Contractor" and "Warehouse" size units.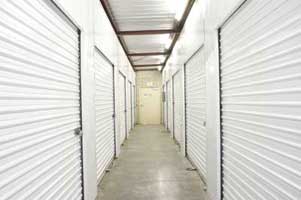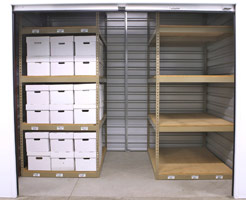 Able Storage helps provide file and document storage to the smallest and largest business, legal, medical, accounting, financial, and real estate organizations in the Inland Empire. Able Storage provides shelving to help keep your business files organized for easy access. You can have 24hr access to your secured documents every day of the year including major holidays. Stop by and ask for our free tour!

Warehouse size units – We have commercial self storage units as large as 10,000 cubic feet.

Free Truck- Do not forget to ask about our Free truck and driver program. Our truck comes with a liftgate, furniture dolly, appliance dolly, and handtruck to use for Free!

24 Hour Access – We understand at times you may need to access your self storage unit after hours. We offer this service at a minimal charge.

Package Acceptance and Delivery Service – Deliveries can be made by a third party service (i.e. UPS, FEDEX, DHL…etc). See manager for details.

Multiple Employee Access – You may need to have more than one employee access your Storage unit. We make it easy. You can add multiple employees to your access list.

Shipments – Our property is equipped with a wide rear entry gate for 18-wheeler access. Secured normally – please call for access to this gate.

Business Rates – Ask us about special rates and move-in promotions.

RV, Vehicle & Boat Self Storage
We have inside RV, boat, and vehicle self storage at ABLE STORAGE. Backing up your boat into a unit is a breeze with our electric boat dolly. We offer inside self storage which is more secure than parking outside. Call us with your vehicle's dimensions and we will let you know if it will fit.
At ABLE STORAGE our standard opening gate hours are among the earliest in town starting at 5am to accommodate most businesses and customers. Additional hours are available on a case-by-case basis at an additional cost.
Moving is stressful. Let ABLE STORAGE make your self storage needs the least stressful part of your move.
Already a customer?
Pay your account online